Products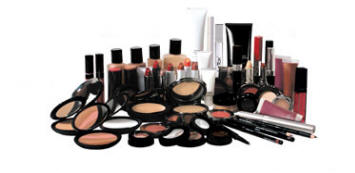 To achieve the Lisa Bari Signature Look we use our own line of cosmetics and skin care products. I have tried and tested many products for texture, color and stay-proof quality.
Our products are allergy tested, water-proof and long lasting. In addition to make-up and skin care products we also sell cosmetic accessories including brushes, all-day lip seal, setting spray and other unique items.

Now you can purchase some of Lisa's top selling products right on our website - click on STORE on the menu!
---
Our Top Selling Products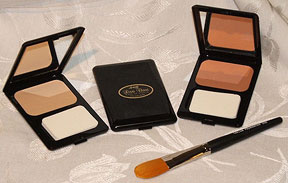 1. Powder Cream Foundation In A Compact
This product evens out skin tone and gives you a radiant, flawless, natural glow. It can be worn alone or under makeup. It's a must-have to carry with you for a touch up!
2. Mineral Sheer Tint
3. Baked Bronzer- Matte finish or a glossy look for "the glow"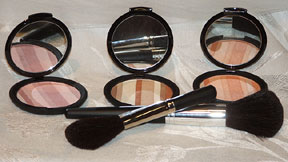 4. Stripe Powders - All over "glow"
5. Silky Soft Powder Blush - Gives a luminous, radiant "glow"
6. Honeysuckle Concealer In Wand - The perfect color to lighten under eyes.
7. Antioxidant Eye Base - Neutralizes eye lids. Eye color stays put while the color radiates.
8. Tribeca Eye Shadow - Triple eye colors to shade alone or blend together. *BRIDES FAVORITE!*



9. Gel Eye Liner - Gel cream adheres to lids without smearing, smudging or fading.
10. Eyeliner/Sealer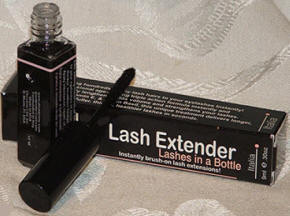 11. Lash Extender - Eyelashes in a bottle
12. High Definition Mascara
13. Lip Base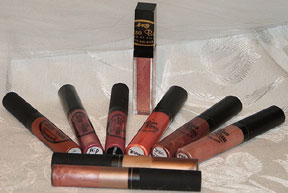 14. Lip Sticks - Popular colors include "Sweet Audrey", "Diana's Day", "Bari's Bliss" and "Meryl's Malt"
15. Lip Liners - Mousse, Delice, Espresso and Rosewood
16. All-Day Lip Seal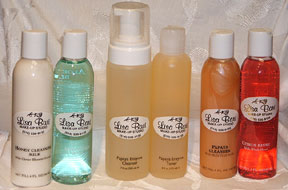 17. Papaya Cleanser
18. Papaya Toner
19. Vitamin E Cream
As Heard On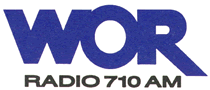 WOR Radio's Joan Hamburg mentioned one of our favorite products on her "Blah-Blah" blog - "Sardi's is filled with stars, but my listeners are just as interesting. Make-up artist Lisa Bari, stopped by with some tricks of her trade, and both Nat and I are glowing after she applied her Mineral Sheer Tint on us!"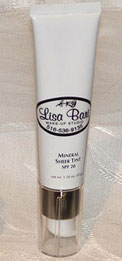 Needless to say, everyone is asking us about it so here are some details: It's a mineral based tinted foundation that moisturizes and protects with a SPF20 sunscreen and it's hypo-allergenic, too. Your skin appears flawless and radiant - it creates "the glow" as Lisa would say. It glides on effortlessly to create a water-resistant veil of natural-looking coverage.

Call Lisa for details at 516-536-9135 or email her at: lisa@lisabarimakeup.com.
---
Featured Product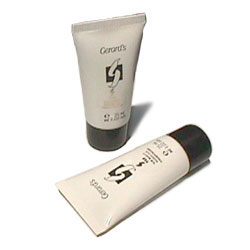 Top Base (Primer) - Creates a flawless look in thirty seconds. Apply Top Base under foundation to even skin tone, cover spots and give a smooth finish. Let sit for two minutes and apply foundation.

Great for Rosacea or any imperfection you want to cover.
---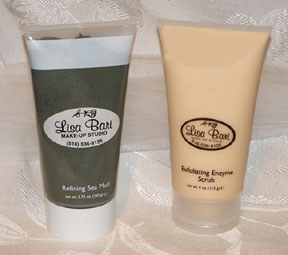 20. Exfoliating Enzyme Scrub
21. Refining Mudd Masque
22. Holistic Eye Cream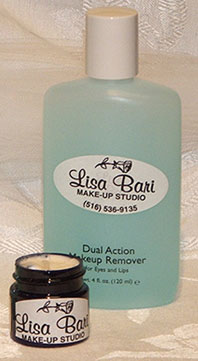 23. Dual-Action Eye Make-Up Remover

For more information, call Lisa at
516-521-0748 or email her at lisa@lisabarimakeup.com
Remember, you can shop for Lisa's products online by clicking STORE on the menu below!